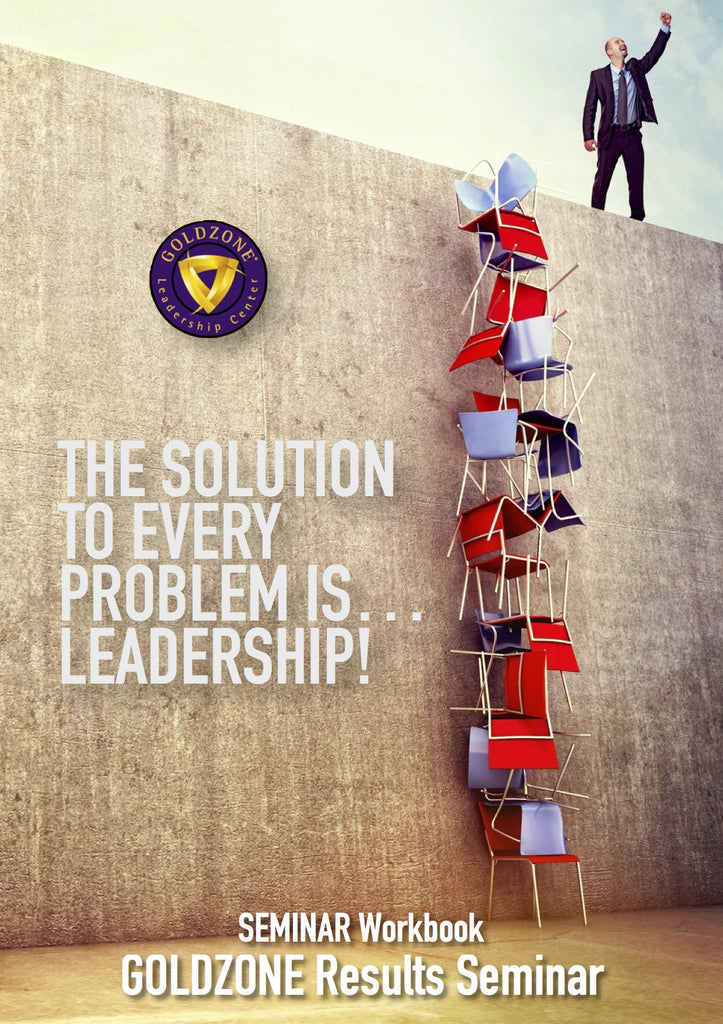 20 Keys to Lead Anyone, Anytime & Get Results Workbook
or
Updraft Your RESULTS by 400% to 1,600% With Goldzone's LEADERSHIP System WORKBOOK.
No time to attend the live seminar? Order and download the 50-page seminar workbook in .PDF format. Available instantly.
Lead anyone, anytime, anywhere and get results!

Be the best leader you can be.

Combine Classic Leadership with the New Rules.

Think like an investor for Leadership ROI.

Get everyone to own their results.

Master the art of people.

See yourself objectively and honestly.

Apply the 7 different styles of Leadership.

Develop the 25 different types of power.

Lead different types of people.

Master the art of learning, unlearning, relearning.

Use a leadership roadmap that guarantees results.

Use Leadership to increase your income in less time, with less effort.

Solve your biggest Leadership challenges.

...and much more!
Increase your ability to lead, inspire, motivate, express yourself, resolve unhappy relationships, grow your business and transform your results.
Related products