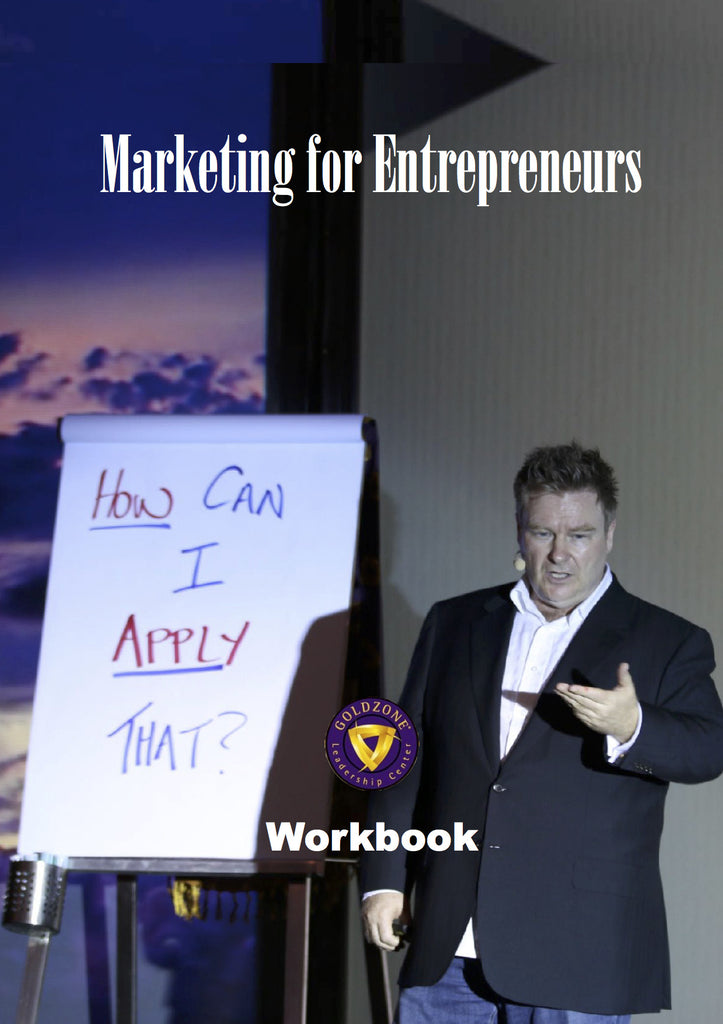 Marketing for Entrepreneurs Workbook
or
Marketing is the Driving Force of Every Business and the Lifeblood of Every Entrepreneur.
Whether it is finding new customers, getting more business from your existing customers, or differentiating yourself from the competition - marketing opportunities and challenges are never far from our minds.
To be successful in today's competitive environment, every business must become a sales and marketing company!
The only way to compel people to buy from you instead of your competitors is to become better at selling or marketing your company than they are at theirs.
Here's why: Most businesses fail because of a lack of money to service their obligations - and this is caused by a lack of sales! In most cases, having the best product does not mean that you are going to sell more, and doing the best job doesn't guarantee success.
We have committed the past twenty-two years to researching the philosophies and winning formulas of the world's most successful entrepreneurs and fastest growing companies - so you can learn from them, and duplicate their results.
We designed this workbook, based on extensive research into the marketing concerns and opportunities of entrepreneurs and business owners who want a higher standard of performance, achievement and financial success.
You'll learn how to market masterfully, better ways to distribute (more appealing methods for pricing, packaging or presenting) your products or services - and how to add greater, more decisive value to what you are selling.
You'll learn the most important information - in the shortest time possible. You'll learn how to form your optimum business strategy - one that will produce the maximum return for the minimum risk, time and effort.
In this classic workbook, we have collected the most valuable maximum leverage marketing ideas, strategies, and business growth concepts into an easy to use workbook. A must have for all business owners and entrepreneurs.
Includes:
3 Keys to Exponential Sales Growth
Customer Dynamics
34 Pillars of Maximum Leverage Marketing
The steps in the buying and selling process
How to stop selling on price
Worksheets
and much more!
88 pages in .PDF format, available to download immediately. You will receive automatic updates when this product is edited or improved!
Related products