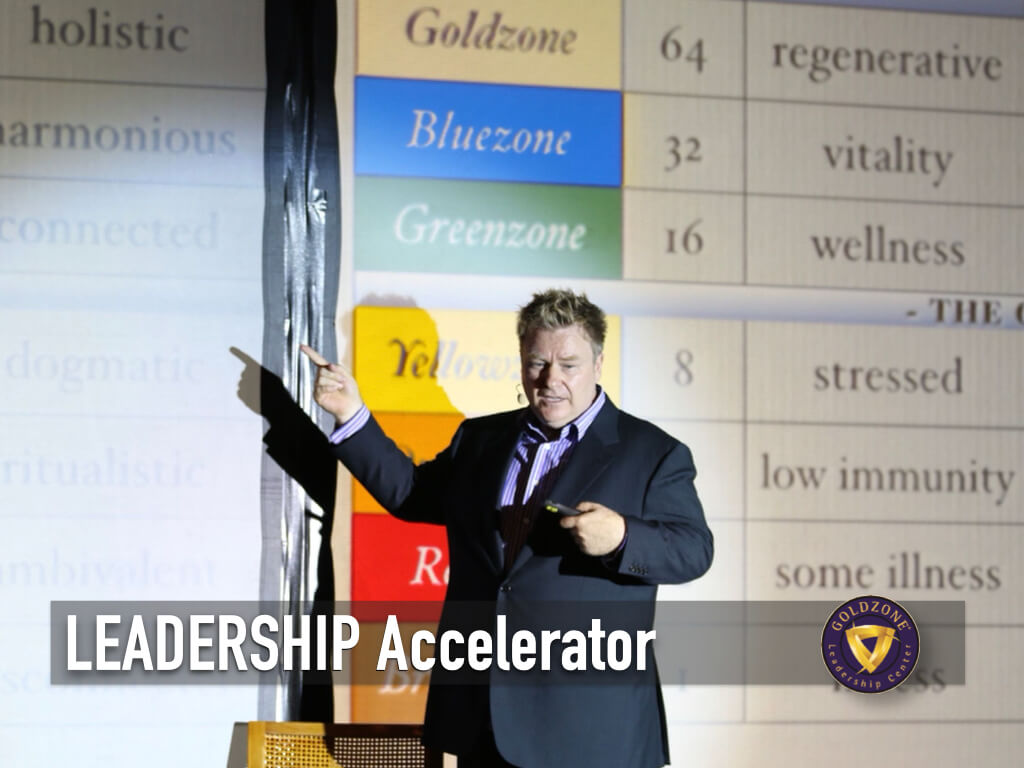 GOLDZONE Leadership Accelerator
or
Finally, a Leadership System to Measure and Access Your Full Leadership Potential!

Goldzone's 40 Dynamics of Leadership Could Be the Edge You Are Looking For!
Overview:
Event:
3-Day Live Program + Implementation Support
Event Dates:
> Schedule of Events

Location:
Singapore
Venue:
Goldzone Leadership Center

 Times:
9:00 am to 7:00 pm
Key Focus:

Accelerate your leadership,

projects, inspire teams, handle challenges, and create new possibilities.

Who Should Attend:
Entrepreneurs, Business Owners, CEOs, Directors, Executives, and anyone starting, leading a team, business, or organization.
Program Leader:
Andrew John Harrison, Co-founder
Dear Leader & Change Agent,
If you are ambitious, success-minded, action-oriented, and planning to accelerate your results over the next 12-months, now is the ideal time to get an edge!

Join us for a 3-Day Weekend for leaders and change agents to accelerate projects, inspire teams, handle challenges, and create new possibilities. Discover new ways to add value, master success, leadership, and influence strategies to become the best leader you can be while inspiring, motivating, and bringing out the best in others.
Different People Need Different Leadership.

You will learn about the different types of people, how to lead, influence, communicate, and succeed with them. You will understand why they behave the way they do. Apply this to team dynamics, and your results will accelerate.

Learn Core Competencies.

You will learn core competencies and a system that will help you make small, simple steps that will enormously impact your bottom line, where it matters most!

Small, one-degree shifts in how you say something could make the difference between a client, partner, or teammate saying, "No way" or "Yes, I would love to!" Over time, these small changes add up to a huge difference.
To succeed in life, career, business, and relationships requires an understanding of people and the core competency of cooperation, influence, and communication.
You will fast-track your results by learning what to do and what not to do to get what you want!
Reduce Your Negative Stress and Replace it with Positive Eustress!

Imagine for a moment that you could leave everyday life's cares, stresses, and concerns and transport yourself to another reality for three days. Where your senses come back to life, stress melts away, and you smile and laugh again. You feel infused with new hope and enthusiasm and are optimistic about your future. 

You look like you dropped ten years, got your glow back, gained further clarity, reengaged with your purpose, and feel a sense of confidence that you have never felt before. Money worries and considerations have been replaced with the certainty that you know how to create your life precisely how you want.

Get your MOJO Back at the Accelerator!

The Accelerator doesn't change you; it reconnects you to your genius while giving you "how to do it" tools, a community, and a year of implementation support.
Return to Innocence.
We have lost our childlike innocence, our joy, our playful self. The hardships of life have made us hard, and we no longer feel the enthusiasm for new experiences. Reclaim your inner child and return to the innocence of youth with the wisdom of age.


Most people say this after spending three days with us at the Accelerator. We carefully curate a small group environment that envelops your senses with aesthetic, scent, lighting, color, music, and an educational system that delivers the most profound information in a fun way - so that you never forget it.

Together, we will explore the OPTIMA Zones of Peak Performance and identify our personal Key Leverage Points that will give you the maximum return for the minimum risk, time, and energy. Success, personal, and professional development become fun, predictable, and systematic.

This program is Goldzone's flagship Leadership event, including the best of the best in a small, intimate group with a dynamic presentation, interaction, music videos, inspiring and engaging music, and an environment that ignites your senses!

You will discover emotions that you never knew you had and how important your Emotional Health is to your well-being. You will develop a deeper understanding of emotions' role in your success, happiness, and interactions at work and home.

If you are looking for a quantum leap in your results in a specific area, or you know that you have unrealized potential and you are willing to do whatever it takes (legal, ethical, and moral) to improve your life - if you are finding that no matter how many books you read, or seminars you attend - you just don't seem to be able to get the results you want - If you are tired of cookie-cutter training or large impersonal seminars or ineffective coaching - then the GOLDZONE Accelerator is for you!

THE PROGRAM INCLUDES:

- 3-Days of interactive sessions
- 12-Months of GOLD membership in Renaissance for Leaders, the Ultimate Leadership Resource (valued at $3,333)
- Access to the Private Members Group

WHO SHOULD ATTEND?

- Business Owners
- CEOs and Executives
- Professionals
- People who want more success and fulfillment
- Anyone interested in inspiring a change in others

YOUR INVESTMENT:

- $3,888 one attendee
- $3,333 each for partners
- $2,500 each for groups of 10
- $695 x 6 payments