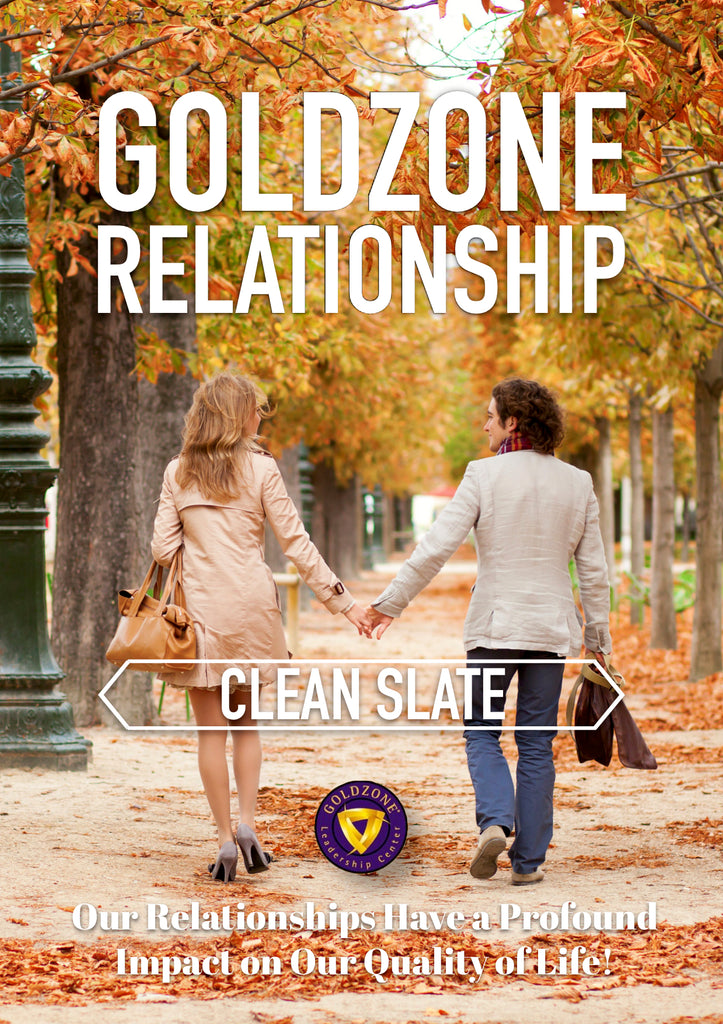 GOLDZONE Relationship Clean Slate
or
For Millennia Eager Lovers Have Sought a Potion That Would Make Them Irresistible. One Sip and Their Target Would Succumb to Their Charms.
No such Potion exists. But wait. A Relationship Clean Slate is the best way to let go of the past and have a fresh start! If there were such a thing as a Love Potion, Goldzone would be it.
Most of us create relationships by default, not by design. Our first role models are our parents and other family members. We end up creating relationships just like theirs - or the exact opposite!
The optimum relationship consists of a Partnership of Equals where agreements are clear and upfront. Unspoken agreements, unmet expectations, and unfulfilled needs are the basis of all relationship breakdowns.
Most people settle for mediocre, ordinary and so-so.
They don't realize that they are missing out on
the BEST PART of LIFE!

This Clean Slate will provide you with clarity as well as an action plan to move forward with a fresh start. There are no relationship challenges that cannot be resolved as long as both parties are willing!
Beautiful Pages of Dynamic Enquiry and instructions. Delivered immediately in .PDF format.